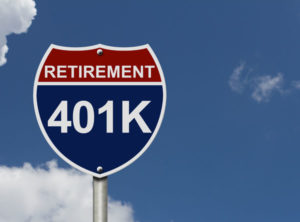 For many of you, the biggest pot of money you have invested is your 401(k). This News & Insights article is intended to help you think about your retirement accounts, and some common pitfalls to avoid.
If you found a $100 bill on the sidewalk, would you just pass it by? No way! You would pick it up! Well, that's exactly what you're doing if you passing up a matching 401(k). While a matching 401(k) plan is becoming less and less common, there are still many employers offering a match, and if you don't participate in the match, you're leaving FREE money on the table!
One of the first questions (and perhaps the most important question) you need to ask your company benefits person is "How much is the match, and how much do I need to contribute to maximize the match?" With the answer to that powerful question, you may be able to get a raise without asking for it!
Another question to find out… "What are the available investment choices?" Now that you are contributing and getting the match, where do you invest? Some 401(k) plans have dozens of choices, and others just a few. In either case, it is important to make your investment choices based on how much time you have and your appetite for risk. There are some other factors to consider as well, and these factors may change When Life Happens.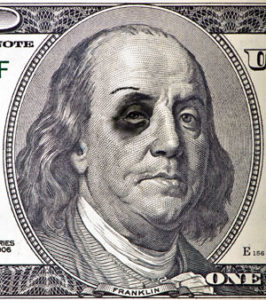 Speaking of life changing events, what about forgotten plans? Many people change jobs over the span of their working years. What happened to that "old" 401(k) – who's watching over that plan? Have you moved since you changed jobs? Did you let your old company know of your move? If they can't find you, then you may no longer be receiving that statement. Don't forget your retirement accounts or pension plan assets from previous employers.
If you're living well within your means, then you may be able to fund your account to the limit. In some years these limits periodically adjust, and current limits are $18,000 per year and if you're age 50 or older, the maximum is $24,000. You'll want to confirm these limits with your company benefits department for your specific situation.
With all of these details in mind, if there is anyone that you care about, that could benefit from a second pair of eyes, we would be glad to help them.
Best Regards,
Ed Burnett