Securing the Future for Your Loved Ones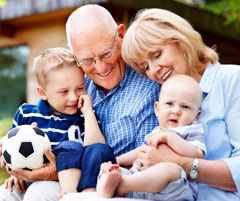 What would happen if you were taken out of the picture? It's not something we like to think about, but when you're gone, do you feel confident in what you are leaving behind for your loved ones?  Let us help you plan for the future, for the sake of your loved ones. There are a number of different life insurance options that will give you a peace of mind – knowing that your loved ones will be taken care of.
Call and schedule an interview with one of our knowledgeable team members today!